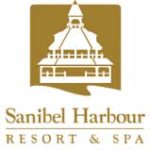 "I simply cannot say enough great things about Ron Rutz. As one of our fabulous DJ's on our vendor list, we rely on him to take care of, not only our Brides and Grooms, but also their guests. He NEVER disappoints and continues to impress us with his professionalism and flexibility and really is part of OUR TEAM. Not only is he a pure delight to work with, he constantly evolves to make sure everyone is having a great time and really pays attention to the needs of his clients. He will truly be a huge part in making your wedding a DREAM COME TRUE!"
Courtney Kraft
Wedding Sales Manager
Sanibel Harbour Marriott Resort & Spa
Fort Myers Florida
239 466 2167
Courtney.Kraft@marriottsales.com
– 2017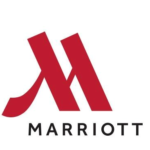 "Ron Rutz is such a pleasure to work with! His professionalism and understanding of the clients needs and the venue are top notch. It's always reassuring to know you can count on him to get the job done!"
Anne Marie Copelin
Director of Catering
Sanibel Harbour Marriott Resort & Spa
Fort Myers Florida
239 466 2133
annemarie.copelin@marriottsales.com
– 2017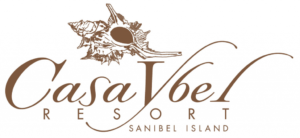 "Casa Ybel loves Ron Rutz! Ron has been entertaining wedding couples at Casa Ybel Resort on Sanibel Island for over 14 years. His professional attitude and appearance as well as his high quality products and services are virtually unmatched. We proudly recommend him to all of our clients and receive only positive reviews about him from our brides & grooms. We can't say enough good things about Ron and we're certain you'll feel the same way!"
Tori Weatherford
Event Coordinator
Casa Ybel Resort
Sanibel Island Florida
239 472 0693
VWeatherford@CasaYbelResort.com
– 2017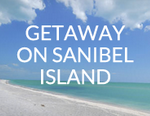 "I have worked with Ron for more than 12 years doing weddings and special events. He is a true professional! Ron always has a wonderful smile, and all of our brides just love working with him! I would highly recommend Ron Rutz for any special event you are planning."
Jessica Pasek
Director of Sales and Catering
Casa Ybel Resort
Sanibel Island Florida
239 472 0693
jessica@casaybelresort.com
– 2017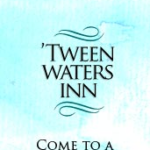 "Ron has done a wonderful job for all of our clients. He has been a preferred vendor of ours for a number of years and always provides excellent service. He caters to all age groups, keeps the events on schedule and works well with us as the host resort. We highly recommend Ron to our clients."
Christine Harrower
Sales Manager
Tween Waters Inn Island Resort & Spa
Captiva Island Florida
239 472 5161
Christine@tween-waters.com
– 2017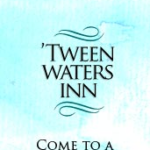 "We are ALWAYS happy to see Ron come through the door, I recommend him to all brides and grooms. We know when Ron is here we are getting a real team player that really cares and works hard at every event we do with him. Please make our jobs easier and hire Ron Rutz."
Rolandas Girdvainis
Assistant Food & Beverage Director
Tween Waters Inn Island Resort & Spa
Captiva Island Florida
239 472 5161
Ro@tween-waters.com
– 2017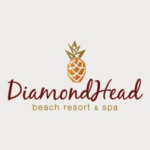 My name is Kimberly Gant and I am the Catering Manager at Diamondhead Beach resort and Spa. If you are looking for the perfect Dj or musician, look no further. You will be blown away by his stage presence, personality and ability to navigate the evening perfectly. I have been in the Wedding field for 15 years and still have not found a truer wedding professional than Ron Rutz.
Kimberly Gant
Catering Manager
DiamondHead Beach Resort and Spa
Fort Myers Beach, Florida
239 765 7654 ext 7074
Kimberly.Gant@sunstream.com
– 2017

Ron Rutz has been performing regularly for the members of The Club at Olde Cypress for two years. He has entertained at several different type of events and we find Ron to be timely, versatile and always professional. Our members truly enjoy his performances and diverse talents. Ron is a talented artist, a pleasure to work with and we will continue to engage him for member events.
Jonathan Amiel
Food and Beverage Director
The Club at Olde Cypress
Naples Florida
239 596 4797
jamiel@oldecypress.com
– 2017

"Ron has been performing at my club The Plantation Golf & Country Club since we opened in 2008 and has been the ultimate professional he gets the party started and keeps it going all night. He even performed at my wedding and he was fantastic I highly recommend him."
Vicki Stephenson
Office Manager Membership FL Notary
The Plantation Golf & Country CLub
Fort Myers Florida
239 561 8650
www.plantationgolfcc.com
– 2017

"Ron is the consumate professional, always punctual & polite, and never fails to entertain the crowd! Hands down easily one of the top Wedding and party DJ's in SW Florida!"
Angi Eberhard
Food & Beverage Manager
The Plantation Golf & Country Club
Fort Myers Florida
239 561 8650
fandb@plantationgolfcc.com
– 2017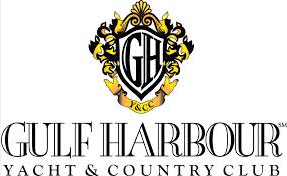 "Ron is a pleasure to work with. Always professional and friendly. He always plays the right mix of music to get my members dancing! I would highly recommend Ron for your next function, whether it be a holiday gathering, wedding or a pool party. You won't be disappointed!"
Nicole Shortridge
Event Coordinator
Gulf Harbour Yacht & Country Club
Forty Myers Florida
239 444 3630
NShortridge@gulfharbour.com
– 2017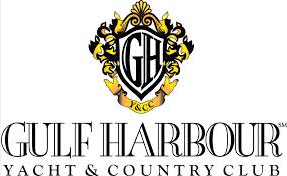 "Ron has entertained at various parties and events at Gulf Harbour. I have worked with him for over 10 years and have always been able to count on his professionalism. Ron is easy going and focused on your group having a fun memorable experience."
Georgine Davidson
Food & Beverage Director
Gulf Harbour Yach & Country Club
Fort Myers Florida
239 444 3628
GDavidson@gulfharbour.com
– 2017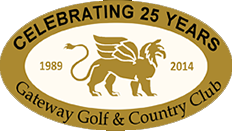 "I have had the pleasure of knowing and working with Ron for over a decade now. He is not only very talented but a true professional in all aspects of planning and making an event a huge success. I have hired Ron for outside and member functions at my club and have always received rave reviews. In closing I highly recommend Ron for any of your entertainment needs."
Sara Yanovich
Service and Banquet Manager
Gateway Country Club
Fort Myers Florida
239 561 1024
www.gatewaygolf.com
– 2017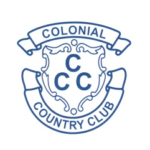 "Ron and I have worked together for over 10 years. He has always been the utmost professional and someone that I have referred consistently to brides and other event hosts. Ron never disappoints and is always able to adapt to the needs of each individual event. He is the go to go guy for solo musician and/or DJ work!"
Michael Garner
Clubhouse Manager
Colonial Country Club
Fort Myers Florida
239 768 7211
mgarner@troongolf.com
– 2017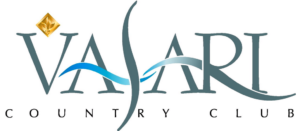 "Ron Rutz is one of the most professional and talented musical professionals I have had the Pleasure of working with for over 6 years. Not only is his personality upbeat and easy to work with but his musical style is very diversified and is tailored to his client's needs and audience response. Not only does Ron handle many of our club events but he is also our "preferred" wedding DJ."
Christine Wengler
Director Food and Beverage Operations
Vasari Country Club
Bonita Springs Florida
239 596 0645
cwengler@vasaricc.com
– 2017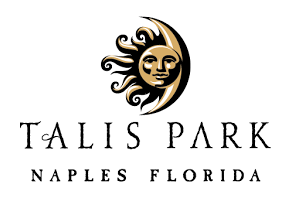 "I have worked with Ron Rutz for many years in a variety of club settings and events. Ron's enthusiasm, professionalism and attention to detail are just a few qualities I think make him an asset to have on my team. He is number one on my preferred vendor list."
Ana Peterson
Food & Beverage Director
Talis Park Golf Club
Naples Florida
239 449 5935
apeterson@kitsonpartners.com
– 2017

On behalf of management, staff and membership at Crown Colony Golf & Country Club, we would like to send our appreciation and a big thank your for the wonderful "Wild Wednesday's" you perform.
Our members are a very social and dancing club and you always have them up on the dance floor and enjoying the music. It doesn't matter whether you are as a DJ, hosting "Name that Tune", Karaoke or personally performing, the attendance is always at our capacity and we can count on a high energy evening.
I would highly recommend you to any venue that would like a fantastic musician and entertainer.
Rudy Lanza, CCM, CCE, CAM
General Manager/COO
Crown Colony Golf & Country Club
Fort Myers, FLorida
239 590 9044
Rudy.L@crowncolonygcc.com
– 2017

Ron Rutz is my "go to" entertainer. Whether he's DJ-ing or leading Karaoke, he always gets the party started. I've worked with Ron for many years providing entertainment for country club dinner dances, happy hours, holidays, weddings, and themed parties. Ron is a true professional! He takes pride in providing exceptional experiences for his guests, and goes the extra mile to do so. If you're looking for an excellent entertainer, your search is over; Ron Rutz is the perfect choice for your event.
Andrea Bach
General Manager/COO
The TwinEagles Club
Naples, FLorida
239 354 1700
ABach@twineagles.com
– 2017